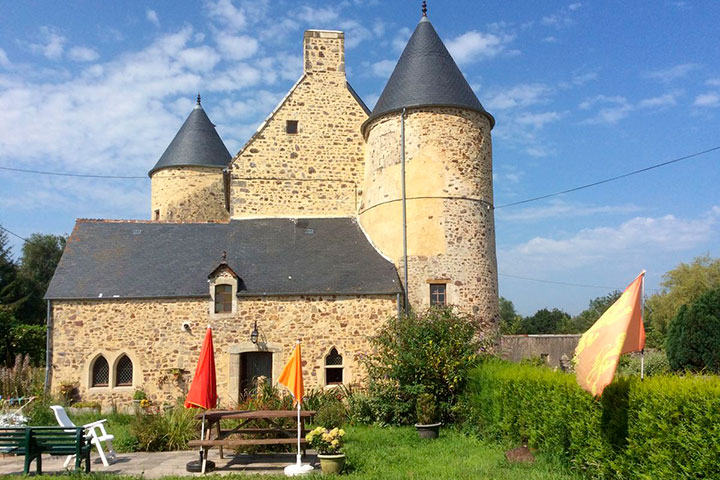 The manor cottage (Gite)
The Cottage (Gite)
Monique Fauvette, the current owner of the manor of La Hougue, is offering you, in the old refurbished apple pressing room, a comfortable gite for your weekends and holidays for 4 people.
Holiday renting
Your cottage in the Cotentin peninsula in Normandy with a comfortable rental at manor of La Hougue for your holiday. Rental of the cottage for 4 people for the weekend or the week.
Monique Fauvette will be happy to share tips and history of the house, the particularities of the cultural and architectural assets of this beautiful area close to Quinéville, the D-Day beaches, Saint-Mère-Eglise, the ports of St Vaast La Hougue and Barfleur, Tatihou Island, Montebourg, Valognes and Cherbourg....
Equestrian gite and cyclotourism
---
The cottage also welcomes horse owners and bicycle riders. The cottage includes the possibility of stabling and feeding horses (contact landlord for and a bike storage area).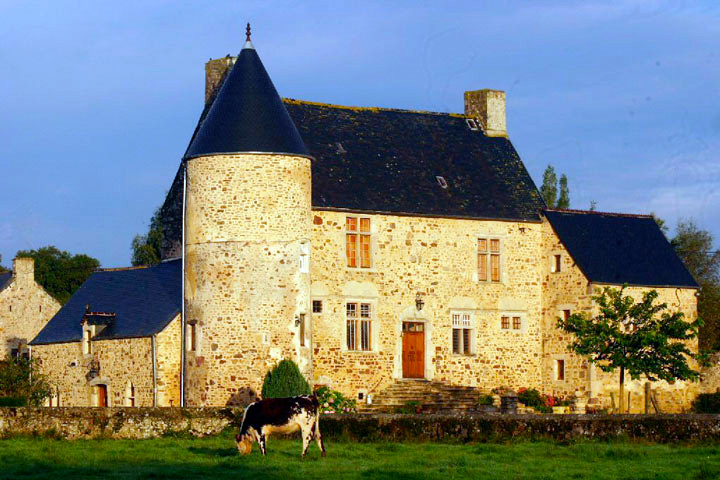 The manor of La Hougue
The history
The manor of La Hougue, located in Lestre in Cotentin in Normandy, was built in the XVth century. It has belonged to Lucas de Nehou (founder of the glass factory at La Glacerie and founder of the Saint-Gobain company). He developed the stained glass technology, which was used during the construction of the Palais des Glaces de Versailles. This technology was overtaken by the Sicilians, who discovered how to make bigger windows with stained glass.
The manor
The manor is flanked by three towers, including one exclusively defensive, including "mobile gun loops", unique in the area. The stone, carved in a key hole shape, is mobile to reach a wider angle of fire. The mounting block on the door step was used to mount horses. The manor still has a part of the moat and its defensive walls. Inside the dwelling, the coat of arms of Lucas de Néhou is on display on the imposing fireplaces.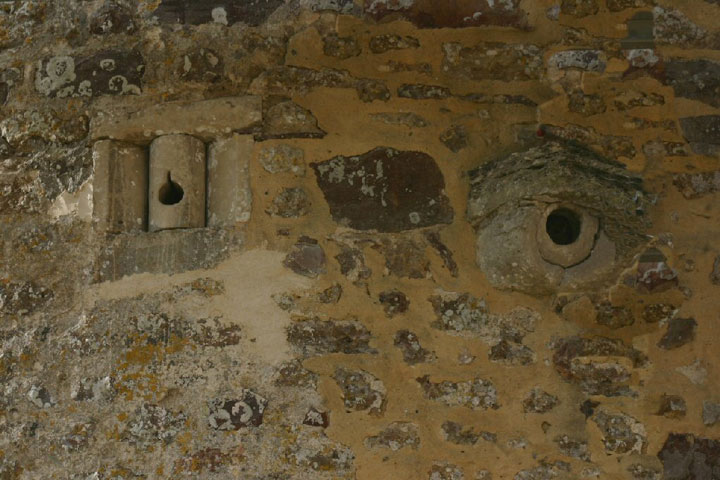 Mobile gun loops